Top 5 Reasons Why a Shed is a Great Option for a Home Business
11 May 2023
5 Ways a Shed Can Transform Your Home Business
Starting a home business can be an exciting venture, but finding the perfect workspace can be a challenge. While working from home can offer a lot of benefits, it can also be difficult to separate work life from personal life. That's where a shed comes in. A shed is a great solution for a home business, and here are the top reasons why.
Renting an office space or buying a commercial property can be expensive, especially for a small business. A shed, on the other hand, is a cost-effective option. It's a one-time investment that can provide long-term benefits. It also allows you to avoid the added expenses of utilities, maintenance, and insurance associated with a traditional workspace.
2. Customisable
A shed is a blank canvas that can be customised to fit your specific business needs. Whether you need a workspace for crafts, a quiet area for writing, or a studio for photography, a shed can be transformed into the perfect workspace for you. You can install additional windows for natural light, add shelving and storage for supplies.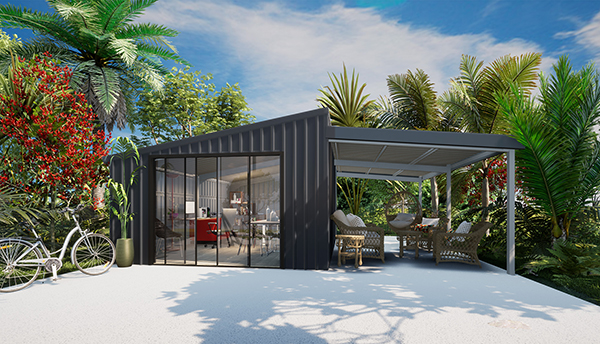 3. Increased Productivity
Working from home can be challenging due to distractions like family members, pets, or household chores. A shed provides a dedicated workspace that's separate from the rest of your home, making it easier to focus on work. It also gives you a sense of privacy, which can be especially important if you need to make phone calls or hold video conferences.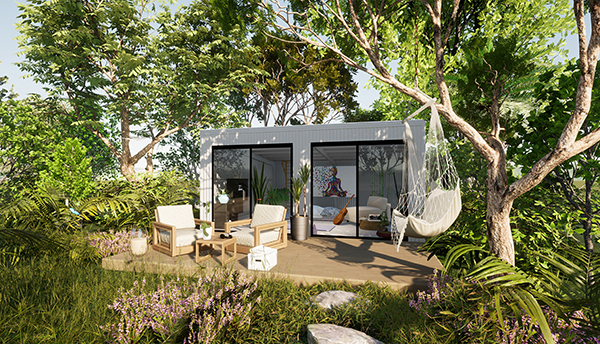 4. Improved Work-Life Balance
One of the biggest challenges of working from home is separating work life from personal life. Having a shed as a dedicated workspace can help improve your work-life balance. When you leave your shed at the end of the workday, you can mentally disconnect from work and focus on your personal life. This can help reduce stress and improve your overall well-being.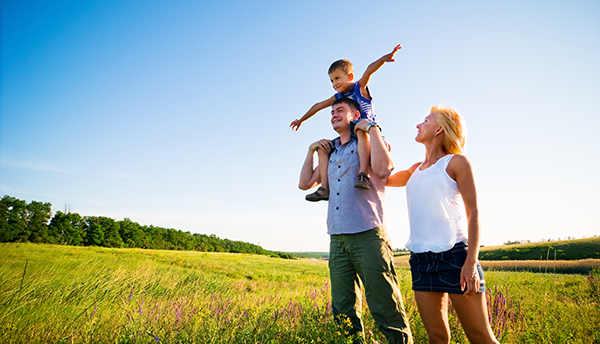 5. Increased Home Value
Adding a shed to your property can increase the value of your home. It's a feature that many homebuyers are looking for, especially if it's already set up as a workspace. This means that if you ever decide to sell your home, you'll have an added bonus that can make your property more appealing to potential buyers.
According to RealEatate.com.au: "Outdoor features were the most desirable items on buyers' lists last year; eight out of ten of the top growth keyword searches of 2022 included one of two features: a garage and a swimming pool. It's clear that outdoor items are top of mind for buyers, with balconies, outdoor space, sheds, and paddocks also featured."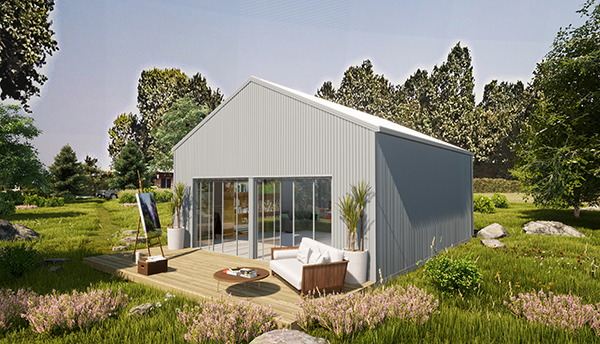 Whether you're starting a new business or looking for a better workspace for your current one, consider adding a shed to your property. Not sure where to start? Take a look at our how to choose the perfect shed article. Your local Totalspan team will also work closely with you on the design to ensure you build a shed that is best suited to your work.
Interested in a quote or after more information? Call your local Totalspan team today on 1300 15 15 25 or fill in an online contact form and we will be in touch.
Who can? Totalspan!