Best Sheds - Australian Made, Australian Quality
7 June 2023
The Best Sheds Around Australia
Take a look at some of the best sheds our team have built recently and get inspired on your own project.
By harnessing the distinctive steel frame structure, you can maximise the usable space within your industrial building, ensuring optimal returns on your investment. Moreover, these kitsets are highly customisable, allowing us to construct a commercial shed of any desired size to perfectly suit your needs.
Commercial Manufacturer Factory and Offices
This custom designed shed measures 42L x 22W x 6.5H with additional office space measuring 12L x 8H x 3H.
Custom Designed Aircraft Hangar
Measuring 16L x 18W x 6H with sliding doors and mezzanine floor for maximum space.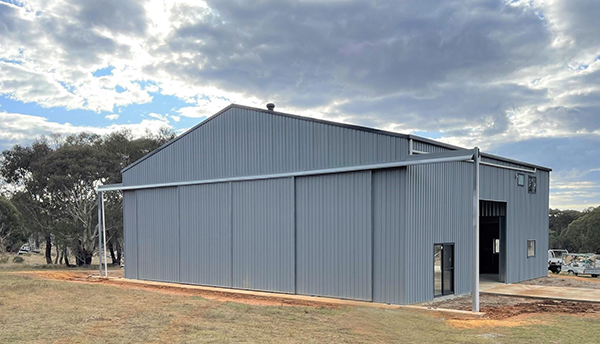 Spotlight on Residential
Residential sheds offer a broad range of sizes and designs, making them a flexible addition to any property. They serve multiple purposes, including storage, workspace, and even additional living areas. Totalspan Residential sheds can be fully customised with features like windows, skylights, and insulation. The adaptability of residential sheds makes them a popular option for homeowners seeking extra storage or living space without the complexity and cost of a traditional renovation or extension.
Take a look at some of the best Residential Sheds our Totalspan teams have been building around Australia the last few months…
Art Studio Sheds
A shed is an excellent option as an art studio, having a space outside your home to emerge yourselves in the creative process, fostering focus and inspiration. Totalspan sheds can also be customised to meet the specific needs of an art studio. They can be equipped with natural light through the addition of windows, skylights, or even a glass door. Having a space for an art studio shed provides practical benefits such as storage space for art supplies, easels, canvases, and other equipment. It allows artists to keep their materials organised and readily accessible, enhancing workflow efficiency.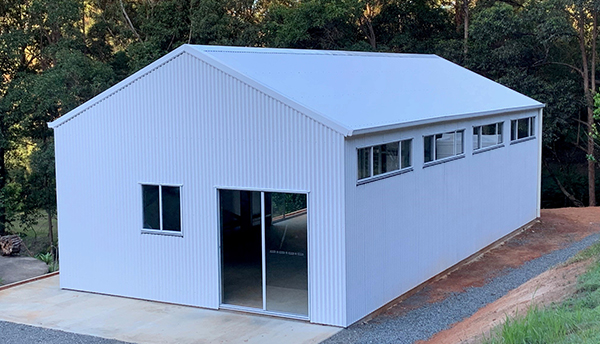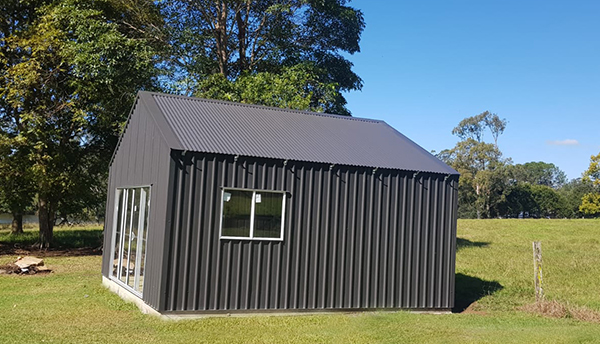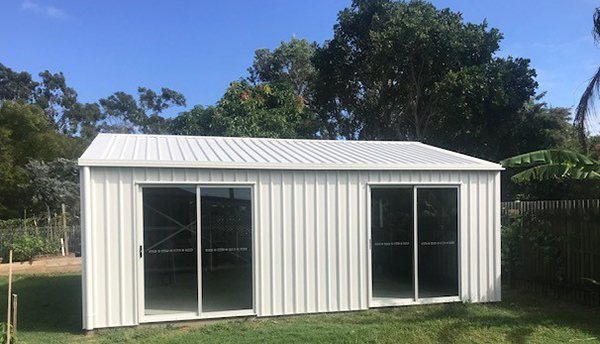 Garages
The standard size for a double garage is typically 6m x 6m, but we understand that every household has unique requirements. That's why our teams collaborate closely with you to create a customised shed that caters to your specific needs. We offer a wide range of options, including colours, windows, awnings, and roof pitch, ensuring endless possibilities to achieve the perfect combination of features for your property. With our tailored designs, we strive to deliver a shed that perfectly aligns with your preferences and complements your individual style.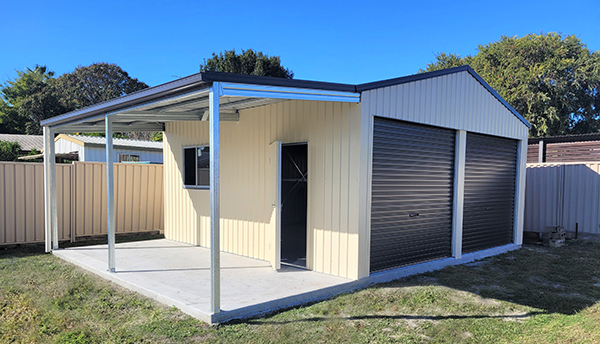 Spotlight on Rural
Just like Residential and Commercial sheds there are a diverse range of sheds designed to cater to the specific needs of agricultural and rural communities. A popular shed is the farm storage shed, which provides ample space for storing farm equipment, machinery, and tools. These sheds are often designed with large sliding doors for easy access and can accommodate vehicles such as tractors and harvesters.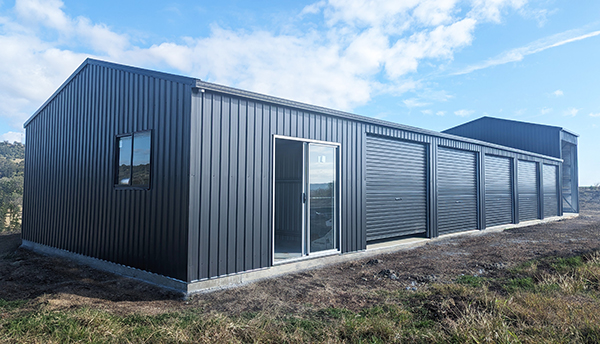 Hay Sheds
Another type is the hay shed, specifically designed to store and protect large quantities of hay from the elements. These sheds typically feature high ceilings and open sides for efficient ventilation. Livestock sheds, such as barns or stables, provide shelter for animals and are equipped with features like feeding areas, water troughs, and stalls.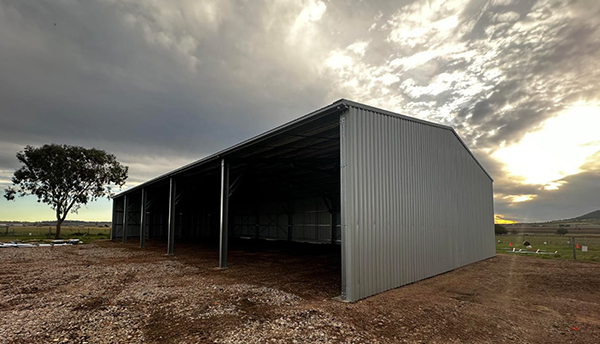 Machinery Sheds
Machinery sheds offer a secure space for storing and maintaining farm machinery, including vehicles and implements. Rural sheds are designed with durability in mind, often featuring reinforced walls and a large floor space. Each type of rural shed is tailored to address the specific requirements of farming and rural activities, providing efficient storage, protection, and functional spaces to support the diverse needs of each farm.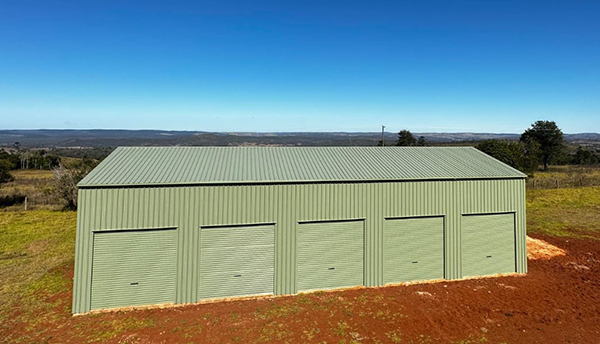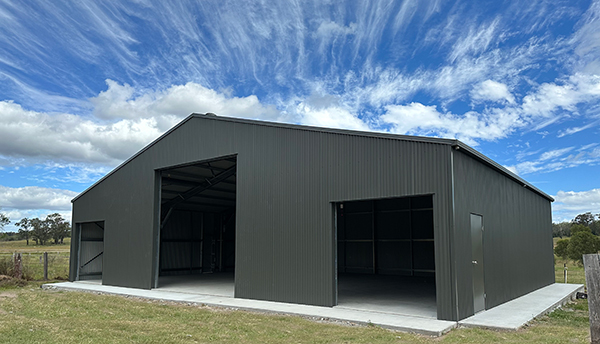 Interested in a quote or after more information? Call your local Totalspan team today on 1300 15 15 25 or fill in an online contact form here.
Who can? Totalspan!
We have recently doubled our Warranty to 50-years!