How to Choose the Perfect Shed for Your Outdoor Space
8 May 2023
How to Choose the Perfect Shed for Your Outdoor Space
A garden shed can be a valuable addition to your outdoor space, providing additional storage, workspace, or living space. However, with so many options available, choosing the perfect shed can be overwhelming. Here are some tips to help you choose the perfect shed for your outdoor space.
The first step in choosing the perfect shed is to determine your needs. Are you looking for additional storage space? A workspace or studio? Understanding your needs will help you narrow down your options and choose the best shed for your specific requirements.
2. Consider the Size
Once you've determined your needs, consider the size of the shed. The size of the shed should be based on the amount of space you have available in your outdoor area, as well as the purpose of the shed. If you're using the shed for storage, consider how much space you need for your belongings. If you're using the shed as a workspace or living area, consider how much room you need for furniture or equipment.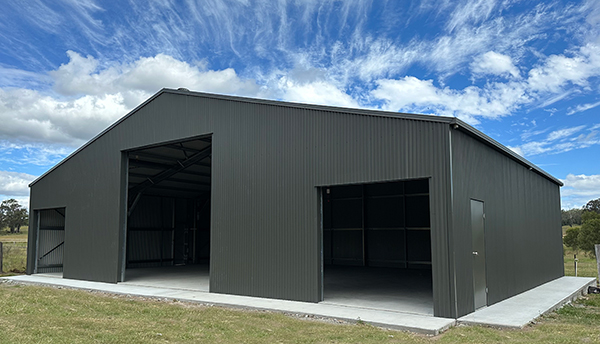 3. Consider the Style
Sheds come in a variety of styles, from traditional to modern. Consider the style of your home and choose a shed that complements the overall look of your outdoor space. You can choose from a variety of styles (gable, barn, or skillion sheds etc) and colours to match your home's aesthetic. Looking for inspiration? Read our 'Shed Inspo' article here. Unsure of roof options? Check out our easy guide to roof options and pitches article here.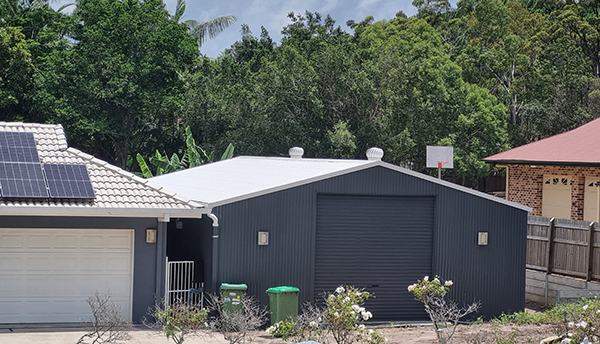 4. Look for Additional Features
Depending on your needs, you may want to look for additional features when choosing a shed. For example, if you're using the shed as a workspace, look for a shed with windows to let in natural light. If you're using the shed for storage, look for a shed with shelving or hooks to keep your belongings organised.
5. Consider DIY or Working with Your Local Totalspan Team
Totalspan can provide kitset only option alongside engineering and instructions for you to build the shed yourself. Otherwise you can get your local Totalspan team to assist with the design, council approvals, concrete slab and build.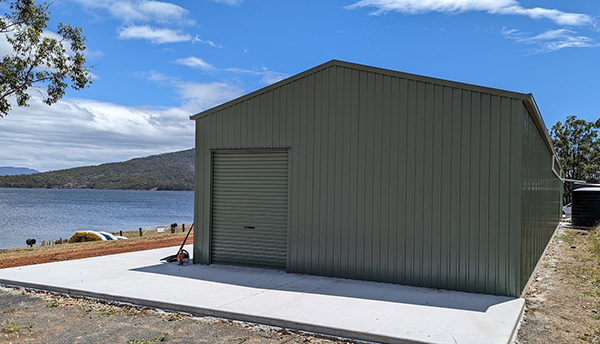 Choosing the perfect shed for your outdoor space requires careful consideration of your needs, the size, material, style, additional features, and cost. By following these tips, you can choose the perfect shed to meet your specific requirements and enhance the functionality and beauty of your outdoor space. Your local Totalspan team will work with you to ensure you get the right shed!
Interested in a quote or after more information? Call your local Totalspan team today on 1300 15 15 25 or fill in an online contact form and we will be in touch.
Who can? Totalspan!