Shed Inspiration
7 December 2022
Get inspired!
Looking for shed inspo? Let's have a look at what our Totalspan teams have been building around Aussie!
Spotlight on Home Offices:
Totalspan Ballarat built this Mountain Blue home office featuring a custom door and windows. This shed measures 10.5L x 4W x 3H.
Totalspan Sunshine Coast built this Ebony home office which includes additional extras - roller door, glass sliding door and windows. Measuring 9L x 3W x 3H.
Totalspan Canberra outdoor studio measuring 5L x 4W x 2.9H in Monolith.
Totalspan Canberra built and designed this custom cabin measuring 4L x 6W x 2.7H in Monolith.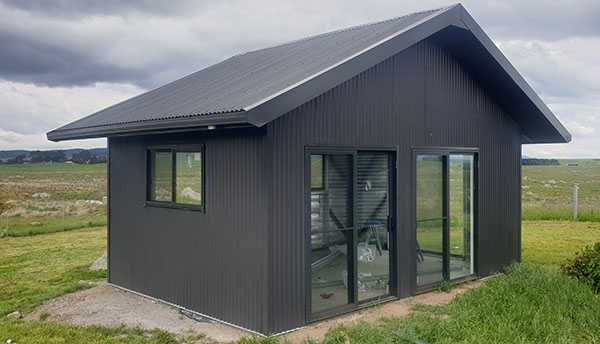 Garages
Skillion Double Garage this shed was built by our Totalspan Canberra team for a local play school for storage. Measuring 7L x 3W x 2.7H, colour: slate grey.
Another shed built by Totalspan Canberra, this is a Gable Double Garage measuring 9L x 6W x 2.4H in Mountain Blue
Totalspan Ipswich 12L x 9W x 2.7H: Armour Grey colour.
Cairns double garage with awning 10L x 7W x 3.6H in Gull Grey.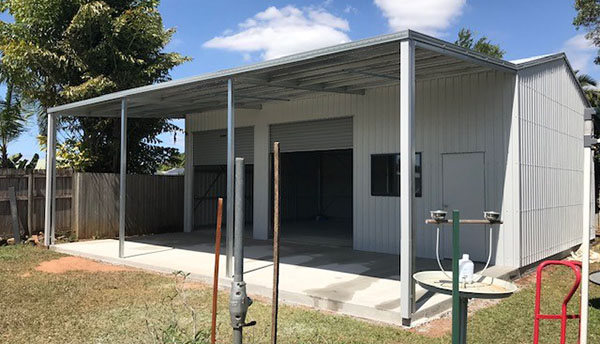 Sunshine Coast Skillion Single Garage: 10L x 4W x 3.5H Gull Grey.
Sunshine Coast Double Garaport – a great space for outdoor living. 11L x 7W x 3.4H Monolith.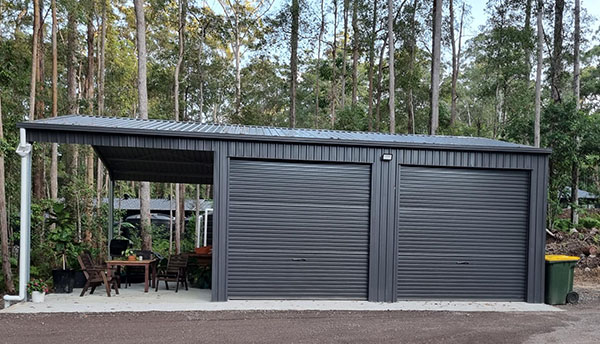 Toowoomba: Garaport with storage. 9L x 6W x 2.7H. A great use of space – shelter and a shed to store lawn mower, tools etc.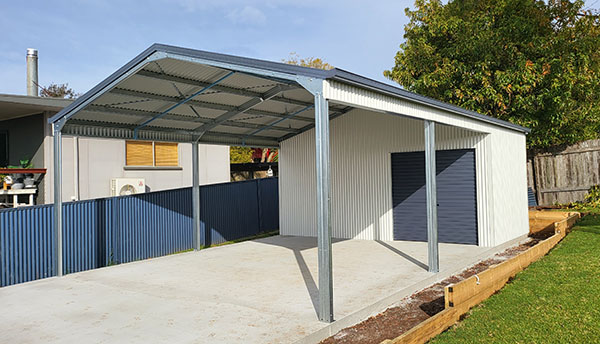 Custom designed Mudgee with stone façade, mezzanine floor, solar panels etc. Measuring 21L x 8W x 4.2H colour Slate Grey.
If you are interested in getting an obligation free quote for any of the sheds above contact your local shed specialist on 1300 15 15 25. Alternatively, if you click the image you will be directed to an online contact form for each shed.
Who can? Totalspan!