Discover Our Latest Shed Builds: Innovative Designs
5 April 2023
Shed Inspo
Let's explore some of the building's our Totalspan teams have recently built around Australia...
A steel barn is a classic symbol of rural living, evoking images of wide open spaces, hard work, and a connection to the land. The bold red colour of the steel stands out against the natural backdrop of fields and forests, and the sturdy construction of the building promises years of reliable use. Barns are often used to store hay, equipment, and livestock, and its spacious interior provides ample room for farmers to work and tend to their animals. Despite its utilitarian purpose, steel barns have a certain rustic charm that speaks to the enduring spirit of the Australian heartland.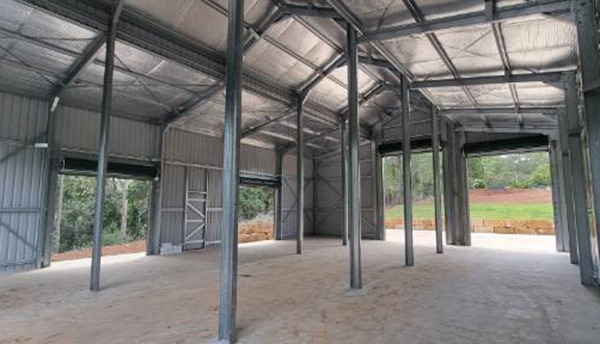 Machinery Sheds
A rural machinery shed is an essential structure on any farm or rural property. It provides a secure and covered space for storing and maintaining various types of machinery, such as tractors, plows, and other farm equipment. These sheds can be customised to suit the specific needs of the property owner. Some sheds may include workbenches, shelving, and storage racks to organise and store tools and parts. They may also be equipped with electricity and lighting to facilitate work and maintenance tasks during all hours of the day. A well-maintained machinery shed is crucial for the smooth operation of a farm or rural property, as it ensures that equipment is properly protected and easily accessible when needed.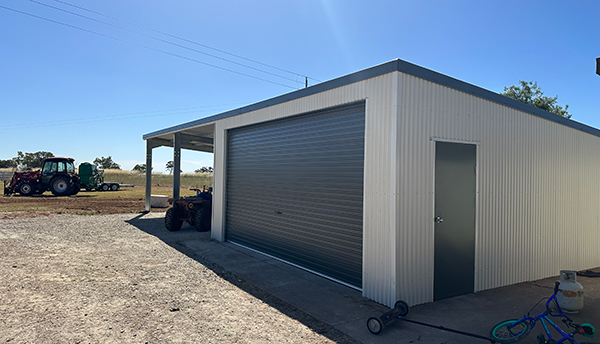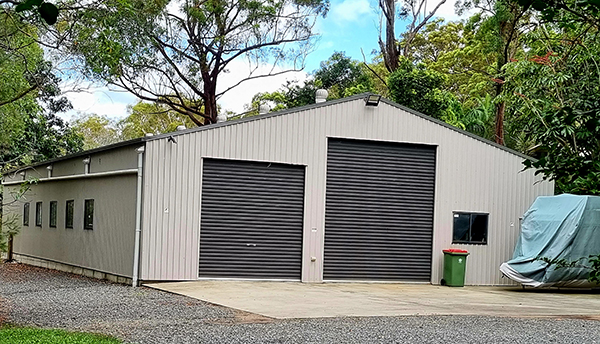 Truck and Machinery Storage
A Machinery or Truck storage shed is a functional and practical solution for those who need to store their equipment and large vehicles. These sheds offer protection from the elements such as rain, wind, and sun. The shed's design usually features large doors or an open front to allow easy access for vehicles to enter and exit. Totalspan shed's can be customised to accommodate various sizes of trucks. Whether you need to store a fleet of trucks for a business or simply want to protect your personal vehicle, a truck storage shed is an excellent investment that provides peace of mind and protection from the elements.
Horse and Livestock Shelters
Steel horse shelters are a popular and durable option for horse owners who need to provide shelter and protection for their animals. These shelters provide excellent resistance against the elements such as wind, rain, and snow. Steel horse shelters come in a variety of sizes and styles, ranging from small single-stall shelters to large multi-stall barns. The open-air design of many steel horse shelters allows for ample ventilation, keeping the animals cool and comfortable even in hot weather. Steel horse shelters are a low-maintenance and long-lasting solution for horse owners who want to provide their animals with reliable shelter and protection.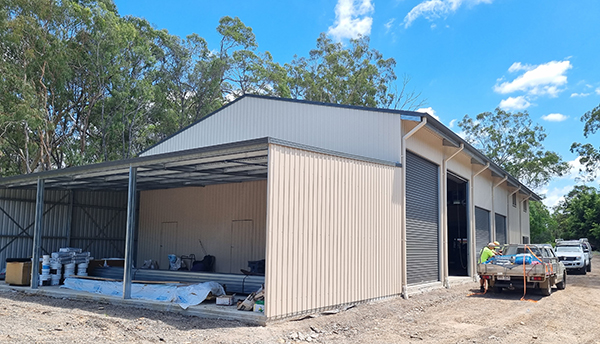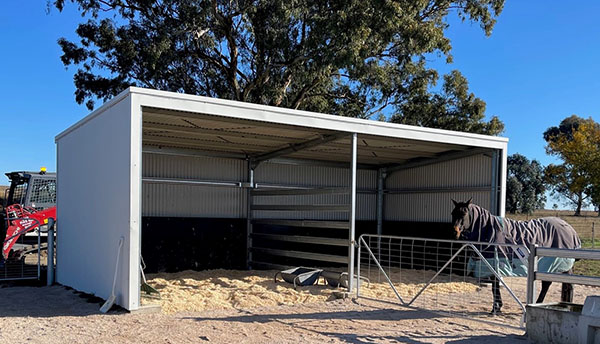 Spotlight on Residential
Residential sheds come in a wide range of sizes and styles, making them a versatile addition to any property. They can be used for a variety of purposes, including storage, workspace, or even as an additional living space. Smaller sheds, such as garden sheds, are ideal for storing tools and equipment for gardening or DIY projects. Medium-sized sheds, such as workshop sheds, provide ample space for working on projects or hobbies. Larger sheds, such as studio sheds, can even be used as a guest house, home office, or studio space. Totalspan Residential sheds can be fully customised with features such as windows, skylights, or insulation. The versatility of residential sheds makes them a popular choice for homeowners who want to add additional storage or living space to their property without the expense and complexity of a traditional renovation or addition.
Take a look at some of the Residential Sheds our Totalspan teams have been building around Australia the last few months…
Outdoor Studios and Retreats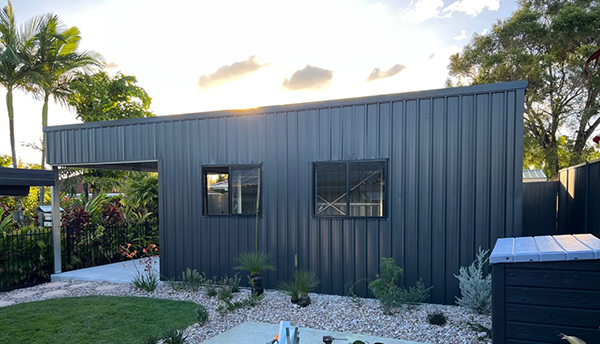 Garages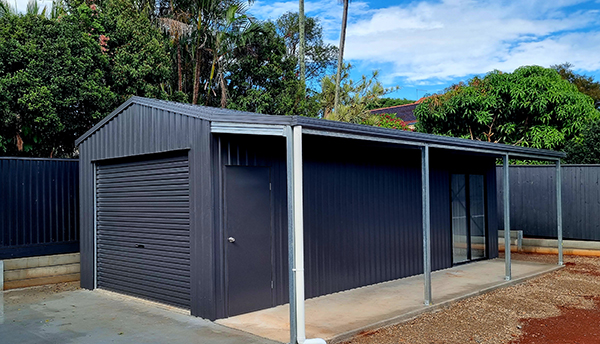 Workshops
Interested in a quote or after more information? Call your local Totalspan team today on 1300 15 15 25 or fill in an online contact form and we will be in touch.
Who can? Totalspan!
We have recently doubled our Warranty to 50-years!