Macadamia Farm Machinery Shed Part 1
Sunshine Coast Macadamia Farm Machinery Shed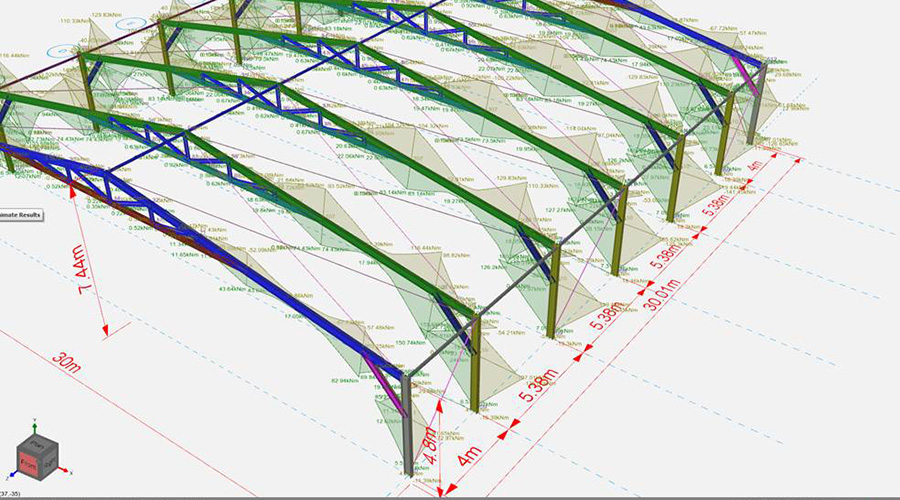 We've been around a while, for over 30-years in fact. Designing and manufacturing steel buildings for customers from all walks of life. At the moment, the very professional and extremely knowledgeable team at Totalspan Sunshine Coast are currently working with a customer who owns a Macadamia Farm in the Sunshine Coast Hinterland. This customer is looking for a Machinery Shed to protect their expensive machinery.
The large machinery shed is to be built on a set spot at the Queensland Macadamia Farm and will be surrounded by 45,000 trees.
Machinery Shed Specifications
The customer specifically wanted a building with a dominant opening at one end, and enough clearance to easily house their machinery and equipment. The building also needs to be built with footings only and no concrete slab.
Jason Barton, owner and operator at Totalspan Sunshine Coast, has worked tirelessly with his customer to ensure he can deliver a building that meets and exceeds his customer's expectations.
The building will measure 30m x 30m x 4.8m, so it is an incredibly BIG Machinery Shed. And while this rural building project has really got the team's creative juices flowing, it has also had some obstacles. Freight and logistics have certainly been a bit of a road block, but nothing our team of shed professionals from Forest Glen can't handle!
Designing the Macadamia Farm Machinery
Shed Jason worked with the customer on site to determine what size shed they could fit into the area they wanted the machinery shed built. They also need to make sure there was enough clearance for the machinery and equipment going into the shed, and therefore the height of the building was an extremely important factor governing the final design of the shed.
3 Walls have been incorporated into the design, with the front gable being completely open for access, providing additional protection from the natural.
The Sunshine Coast Machinery Shed will be built onto footings only. Jason has been working closely with the customer on the site levelling of the area to ensure when the footings are poured, they are level to ensure the construction of the shed goes smoothly. Additionally, creating greater access for the shed erectors and the required lifting equipment. This project is due to be completed in early 2019. Watch this space.
Totalspan Sunshine Coast
Totalspan Sunshine Coast have been around for a while! What they've learnt in that time is that no steel building is ever really the same. Most of our sheds are designed from a vision bought to them by their customers – with a little insight from our shed professionals! If you want to work with a team you can trust, and who will do what they can to ensure you get the building you need and want, then contact Jason and his team on 1300 15 15 25.