Five reasons why a shed is great investment
23 January 2023
5 Reasons Why A Shed Is A Great Investment
Sheds are a great investment for any homeowner or property owner, as they offer a wide range of benefits and uses. Here are Totalspan's top 5 reasons why a shed is a great investment.
One of the main reasons people invest in a shed is for extra storage space. A shed can be used to store tools, equipment, and other outdoor items that may not fit in the garage. This can help to declutter your home and make it more functional.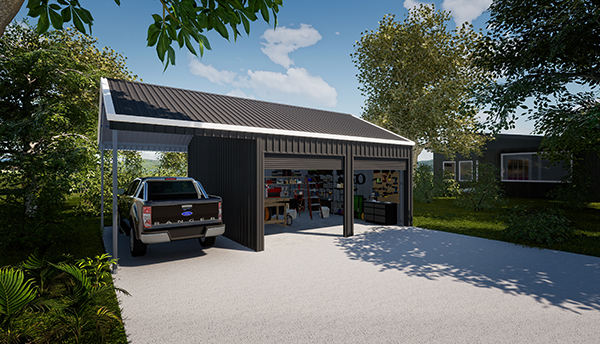 This Garaport is used as a storage shed, workshop and shelter for vehicles.
2. Additional living space
With a little creativity, a shed can be transformed into a functional and stylish space that can be used for a variety of purposes. For example, it can be converted into an office, a workshop, or a recreational space. This can be a great option for those who need extra living space but don't want to go through the expense and hassle of adding on to their home.
3. Increased property value
A well-built and well-maintained shed can also add value to your property. It can be used to enhance the overall appearance of your property, making it more attractive to potential buyers if you decide to sell.
4. Cost-effective
Compared to other home improvement projects, sheds are relatively inexpensive to construct. Steel is generally more affordable than its timber counterparts. Not only is steel generally cheaper but some of our Totalspan buildings only need a few builders onsite to build a shed which could also save you additional labour costs. This makes them a cost-effective option for those on a budget.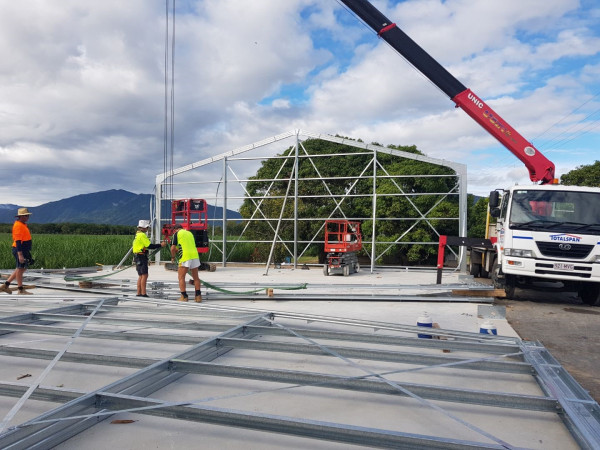 5. Versatility
Sheds are also versatile and can be used for more than just storage. They can be used for hobbies, such as woodworking, gardening, or even as an artist studio. They can also be used as an additional workspace for a home-based business or as a rental space for extra income.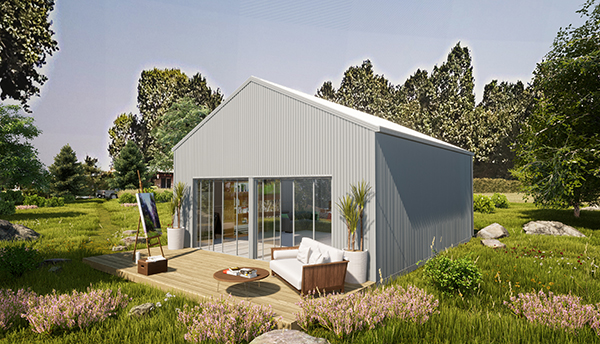 A shed is a great investment for any homeowner or property owner. It offers extra storage space, additional living space, increased property value, cost-effective and versatility. With a little creativity and a well-built and well-maintained shed, you can enjoy many benefits and uses that can enhance your property and improve your quality of life. Check our ultimate guide on how to turn your shed into another room!
Interested in a quote or after more information? Call your local Totalspan team today on 1300 15 15 25 or fill in an online contact form and we will be in touch.
Who can? Totalspan!