The Big Red Commercial Warehouse
The Big Red Industrial Warehouse
Take a look at this incredible commercial warehouse built by Totalspan Warragul.
How did the project come about?
We love a successful referral story and this particular build was exactly that. Our customer had heard of the wonderful work from Stuart and the Totalspan Warragul team so engaged in the initial enquiry and quoting process. The team managed this large project end-to-end including building permits, concrete slab and the physical build.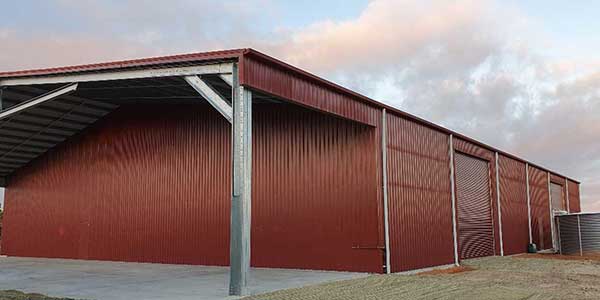 This shed is a large functional design encompassing a workshop and truck depot for a local Transport company and also includes a fantastic lockup office space within the main shed. In depth conversations during initial engagement with our customer allowed us to fully understand our customers needs and the specific requirements of the shed. We could offer specialized advice and suggestions on what would work for the space and the company's requirements.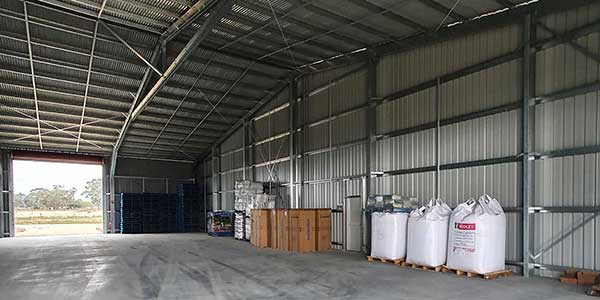 Tell us about the design and build process
Totalspan Warragul worked closely with the customer on design. It was extremely important that the workshop design had adequate space and great flow, also that the dedicated office space was separate and lockable. The Totalspan Custom Design team from Head Office also assisted with the overall design and engineering of the shed.
The 'Heritage Red' colour choice selected for this shed is a standout colour on any building and perfectly matched existing sheds on the property.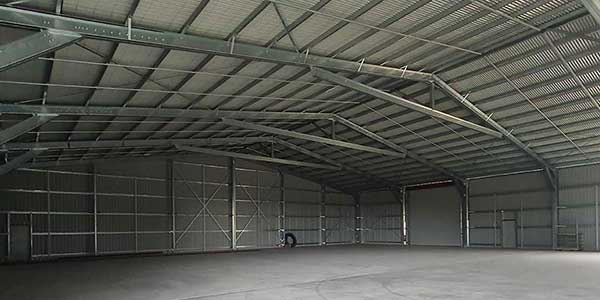 Any challenges when building?
As this shed measures 42m long x 30m wide x 5.5m high, the main challenge the build team faced was getting the framing up as it is a very large shed. Once the framing was up it was seamless from there.
Our customer was thrilled with the end result and very thankful for the dedicated team, the preparation and understanding of their needs to achieve the perfect shed build for their company and the space.
Totalspan Warragul
Stuart and his team at Totalspan Warragul showed great workmanship and design with this project. If you're interested in a similar shed call your local shed specialist on 1300 15 15 25! Who can? Totalspan!