Creating Masterpieces: Customer Wins Dream Pottery Shed
Creating Masterpieces: Customer Wins Dream Pottery Shed
Ian Gamble, a customer from Totalspan Ballarat, was announced as the winner of our October 2022 promotion 'Win back the value of your shed'. The team at head office wanted to run a promotion that could significantly impact the life of one of our customers. Anyone that bought a Totalspan shed during the month of October 2022 went in a draw to win back the value of their shed.
When informed about his win by the Ballarat team, Ian was overwhelmed with disbelief as he had never won anything in his life. The team was pleased to award the prize to such a well-deserving person, and they said it couldn't have gone to a nicer bloke. Ian, a semi-retired hospital cleaner, enjoys pottery as a hobby and he intends to utilise the 9L x 7W x 3H Premier Skillion Building as a pottery workshop.
Tell us about the design and build process
The team at Ballarat collaborated closely with Ian to finalise the design of his new Totalspan shed. They decided to replicate the façade of his existing shed to match the new one and included an internal door between the two sheds for internal connectivity. At Totalspan, we believe in offering our customers complete choice, which entails working closely with you to create and construct your ideal shed. We strive to design and build each shed with the utmost care and attention to detail to bring your dream shed to life.
Ian has left a 5-star review for the super stars at Ballarat who brought his dream project to life. "Congratulations to the whole team at Totalspan Ballarat. Total professionalism Ballarat Karen, Jason, Shannon, Darren, Jodie, Austin, Michael, Concreter's Kane and Daniel. I recommend their services to everyone. AMAZING!! Thanks team, great work."
Unlock your inner artist! Interested in building a workshop or art studio?
Whether you're a seasoned artist or a beginner, having the right space can make all the difference in unleashing your creativity. From selecting the perfect location to ensuring optimal lighting and size, our Totalspan team can work with you to help you turn your vision into a reality.
A shed can serve as an excellent choice for an art studio, workshop, or any other creative pursuit such as Ian's pottery hobby. We've designed and constructed numerous workshops for our customers. Take a look at some of our workshop designs: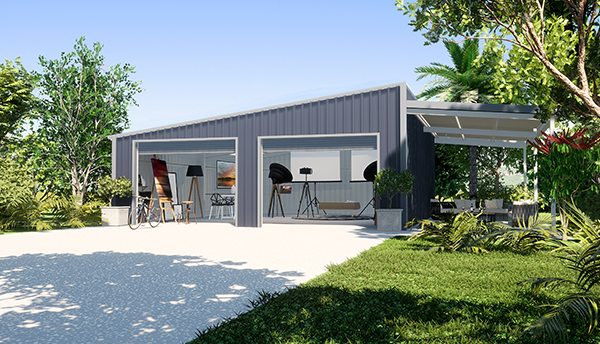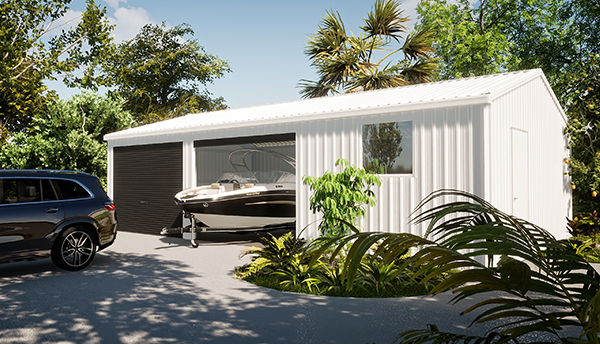 Click here to view our Totalspan Workshop range.
The February 2023 promotion winner is...
The winner of our promotion for February 2023 has recently been announced, and the lucky winner is Mr N.Green, a customer from Totalspan Warragul. Stuart Gowans from Totalspan Warragul contacted the fortunate customer and shared the exciting news, leaving them in disbelief. The customer expressed that winning the promotion at a time when interest rates are rising couldn't have been timelier, and they are thrilled about it. We are excited to showcase the shed and share their journey with you in the upcoming months.
Interested in a quote or more information? Contact your local Totalspan team today on 1300 15 15 25 or fill in an online contact us form here.
Who can? Totalspan!